Episodes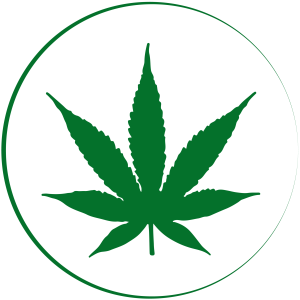 Sunday Jul 12, 2020
Sunday Jul 12, 2020
PGT 23
3/29/2019 ~11:45 PM
     I've been thinking about generations tonight. I listened to ol' Elvis and was imagining myself as the age I am now but in the 50's, and that got me to wondering what that generation was really like. I have a good idea of what twenty-year-olds the 60s were like, but not twenty-year-olds from the 50s.
     That made me think about how generations are such interesting ways to measure and categorize history. To appreciate the history of civilization in this way (and to appreciate the history of civilization at all) is uniquely human. And that made me realize that the idea of clear generations, separated by aesthetic differences and the technology associated with their era, is uniquely American. When I think of the generations of the past, I think of only those within American history. The rest of the world is mostly a mystery to me. It's so very humbling to understand how little of the world, of foreign cultures and histories, I really know.
[I listen to the original recording of "A Little Less Conversation," which I've never heard before. Only the Junkie XL Radio Mix. It was so interesting to finally listen to the track, which appeared to be a full and unbroken 1-take recording of performers. The transitions between chords weren't hard, awkward chunks of silence like in Junkie XL's mix.]
     Holy hell, early popular film used to be heavily musical. Film was originally just a version of theatre that we happened to watch on a screen, and the stars of film musicals used to be true American heartthrobs. There aren't really any super-famous musical people any more. The only people who are super-famous only are so because of their enormous personalities, and these people might happen to be musicians but that isn't what they get to be known for. Or maybe it is, maybe that's what establishes them at a certain tier of fame before society's fascination with ego launched the stars into the further, deeper tiers of fame.
     I have no idea how coherent or incoherent I'm being. Every sentence feels like an intense chore, like there are 1000 thoughts I have to contend with at once before I reach the final period. I don't know if my paragraphs flow very well if their rate of thought change is so high.
     But yeah, it's so cute to imagine America being obsessed with musical idols. How adorable and pure is that? Country-wide, cults of personality that are only normalized by sheer popularity. So strange. I'm picturing my mother and the male icon obsessions she's shared with me, like INXS's lead singer, Rob Thomas, and her hilarious current crush, Pearl Jam's lead singer.
     That's another beautiful thing to think about. Musical inheritance among families and between generations. To pass down traditions of music between families is so sweet, made bittersweet with how shortly they last. I have no idea what my great grandparents were into musically, and the same goes for literally every generation of ancestors before them. That is a mind-bogglingly large number of families whose musical traditions I'll never know.
     That makes me curious about how recent this phenomenon is. Recorded, mass-produced music is relatively new in the grand scheme of human history; what the hell did we have back before that? Sailor/drinking songs, wartime soldier jingles, and classical European composers? It's incredible to think of the sheer RATE of music being shared and created across the world over the past 100 years, a rate that's ever-increasing. That's such a magical, beautiful thing.
•••
     There's a fucking quote from Blue Sky (Allman Brothers Band) in the studio version of Alligator. How freaking bizarre. Did that riff exist on its own among psychedelic musicians of the late 60s and only be popularized by songs like Blue Sky? How fascinating.
     Me thinking so hard about this really is proof of how much of a jam band nerd I am. It's also proof of how similar jass / jazz is to psychedelic rock. I wonder why that is. Maybe drugs have some effect on the human brain that makes us these incredibly creative machines, almost to a transcendental level.

•••
     Talking to [my girlfriend] just reminded me that I actually do know the musical taste of a grandparent: my American grandma. She plays her music in the car when she drives my sister and me around, and I remember mindfully, lucidly getting absorbed in the music she played. She was also the person who gave me my first iPod. Whether I directly inherited hers or she let me use hers, I don't know, but both listening to her iPod and hearing her sing around her house introduced me to The Beach Boys. (I very much love my grandmother, can you tell?) That makes me wonder if she'd just give me her iPod to entertain myself when she babysat my sister and me. I'm curious to know whose idea it was to have me listen to it, whether it was my desire to explore this new and amazing device, or her desire to share it with me. Or maybe she just wanted to shut me up?
     She is also the one who introduced me to solitaire, which I'm now remembering. She gave me her laptop one day just so I could try the game, or I expressed interest in it as she played it, and I got immediately hooked on the game. I was both figuring out its mechanics and trying to win the game at the same time.